NSSLHA NEWS:
**Please view the document below to view the updated chapter bylaws that were recently voted on**
MORE NSSLHA NEWS:
**The CSUSM NSSLHA Chapter has recently received Gold Chapter Honors from the National NSSLHA Executive Board!**
Earning this honor means that our chapter:
Increases awareness of communication disorders among state and federal legislators.
Supports clients, students, and organizations in our community
Creates vibrant online conversations in the NSSLHA Community
Provides scholarships to students in CSD programs by contributing to a donation of more than $11,500 to the ASHFoundation NSSLHA Scholarship
Brought speech and language communication resources to those who are served by CommunicAID+Nation
(the NSSLHA Loves 2016–17 recipient) by helping to raise more than $13,000

​
NSSLHA is the only official national student association recognized by the American Speech Language Hearing Association (ASHA).

The National Student Speech-Language Hearing Association (NSSLHA) is a pre-professional membership association for students interested in the study of communication sciences and disorders. National membership is available to full- or part-time undergraduate and graduate students and to full time doctoral students interested in the study of human communication and its related disabilities.
Students pursuing academic study as speech-language pathology assistants, students pursuing a doctorate of philosophy or doctorate of audiology, as well as students enrolled in a CSD program outside of the United States can be members of national NSSLHA.
---
Powered by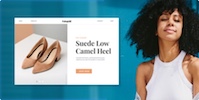 Create your own unique website with customizable templates.